A well-known Korean actress , Ha Ji-won has recently visited Vietnam's capital city of Hanoi to support and join a slew of activities organized by a charitable organization.
Ha Ji Won, a Korean artist who has long been known in Vietnam thanks to her moving, attractive films such as "Secret Garden" and "Empress Ki," visited Hanoi on November 15 morning.
The actress, who has been appointed Ambassador to the Operation Smile organization, is expected to join several activities to support Vietnamese children with cleft lips and cleft palate. She will also raise funds to train dental doctors and provide dental hygiene education to children.
Speaking to local media, Ha Ji Won said she wishes to help Vietnamese children change their fates as being able to speak, eat, and smile are simple things but there are unfortunate kids who are unable to do those things due to birth defects.
This will be the biggest operation this year in Vietnam carried out by the US-based organization, to mark the 25th year of Operation Smile in Vietnam.
In the last 25 years, Operation Smile has given free operations to over 33,000 children with cleft lips, cleft palate, and other facial deformities.
The free surgeries will be conducted from November 17-21 in six provinces and cities from north to south, including Hanoi, Nghe An, Thua Thien Hue, Ho Chi Minh City, Bac Lieu, and An Giang.
Surgeries for cleft lips are only operated on children of at least six months old and weighing eight kilograms. Children of at least 18 months and weighing 12kg are eligible for cleft palate surgeries.
Children will also be given free food and accommodation during the treatment period at hospitals.
The opening day on Nov. 17 will be for health examination and surgeries are in the following days.
According to Nguyen Viet Phuong, representative of Operation Smile in Vietnam, the organizationattracts 200 volunteers who are medical professionals. This time, there are 500 volunteers from 26 countries around the world coming to the Southeast Asian country to support the operations.
Besides Ha Ji Won, the event also attracts the participation of former Miss Vietnam Mai Phuong Thuy and Chadleen, a popular singer from Philippines who used to have cleft palate and was operated by Operation Smile at the age of 7.
The night before visiting Cuba Hospital, Ha Ji Won also attended Smile Gala Party at Lotte Center, Hanoi.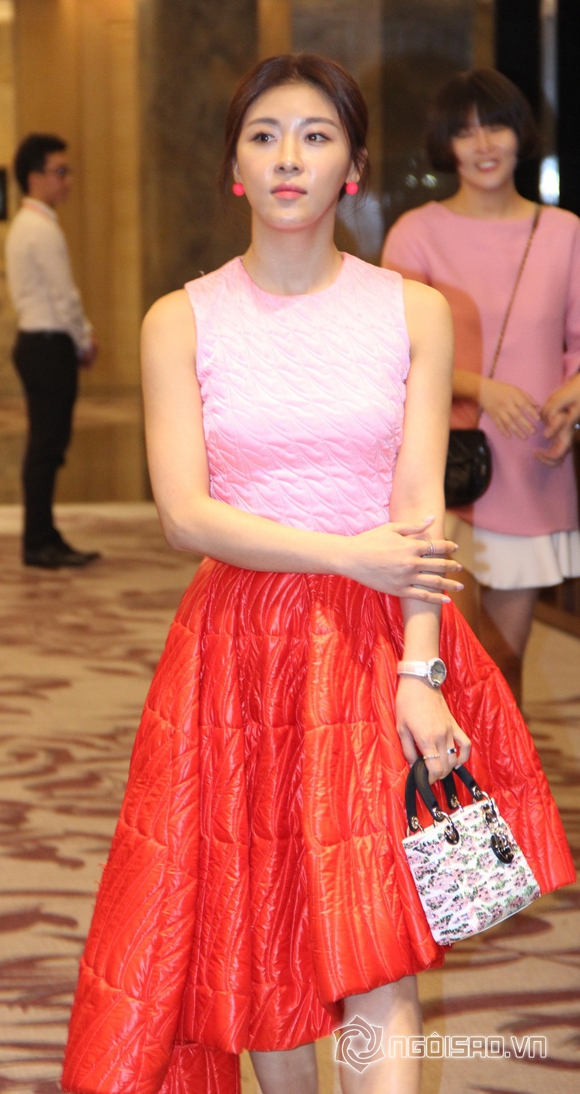 @Source : Vietnam Breaking news